Brooklyn Bounce - The Second Attack (1997)
18-04-2017, 22:11 
alxsha
4 030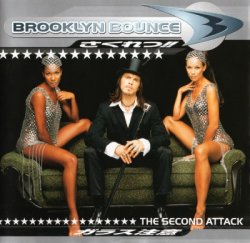 Performer: Brooklyn Bounce
Album: The Second Attack
Label: Club Tools, Edel. Made in Germany
Catalog #: 0064442CLU, edel 0064442CLU
Style: Progressive House, Trance, Electro, House
Year: 1997
Format: FLAC (image + .cue)
Bitrate: lossless
Covers: in archive
Amount of tracks: 16
Size ZIP: ~ 607 mb
Upload: nitroflare.com
Password: without a password






As Brooklyn Bounce, producer/DJs Matthias "Double M" Menck and Dennis Bohn attained unexpected commercial success in the mid- to late '90s with the help of some theatrical vocalists: Alex, Ulrika, and Diablo. The two Hamburg natives had originally tasted success soon after first meeting in 1995. Their first chart hit, Boyz R Us' "Singin' in My Mind," hinted at what was to come. In 1997, the duo debuted as Brooklyn Bounce, an uncharacteristically visual dance act fronted by the aforementioned vocalists/dancers. "The Theme (Of Progressive Attack)" scaled the German dance charts as a club favorite before becoming a crossover hit for the group as well, finding success in France and Scandinavia as well as Germany. The single's success set the stage for Brooklyn Bounce's debut album, In the Beginning. Other hits and other albums followed, though the group struggled to adapt to the latest trends. ~ Jason Birchmeier


Tracklist:
-----------------
01. Introduction (1:36)
02. Slave 2 Da Rhythm (6:09)
03. The Real Bass (7:32)
04. Elevator Ride (Interlude) (0:31)
05. Feeling The Underground (5:46)
06. Take Me Away (6:20)
07. Progressive Attack (The Next Level) (6:30)
08. The Innocent (Interlude) (1:29)
09. Silence Of Life (7:04)
10. The Music's Got Me (6:56)
11. Preacher Speech (Interlude) (1:05)
12. No Sleep To Brooklyn Bounce (5:20)
13. Back To The Old School (6:10)
14. Silence Of Life (Reprise) (1:17)
15. Tahe A Ride (French Version) (7:40)
16. The End? (0:17)
--------------------------
Total time [01:11:39]


"Log EAC"
"Log Audiochecker"
--NitroFlare.com--
Скачать CD | Download CD
Attention!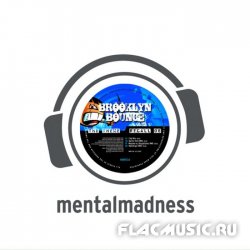 Brooklyn Bounce - The Theme Recall 08 (Dance Mixes) (2008) (WEB)
Performer: Brooklyn Bounce Album: The Theme Recall 08 (Dance Mixes) Label: Mental Madness. Made in Germany Catalog #: MMR-134 Style: Hard Trance Year: 2008 Format: FLAC (tracks) Bitrate: lossless Covers: Front Amount of tracks: 7 Size ZIP: ~ 314 mb Upload: letitbit.net, vip-file.com, ...
Related Articles:
Dear visitor, you went to the site as unregistered user. We do not insist, but encourage you to register or enter the site under your name.
All material on this site is intended only for personal use and informational purposes only.
Once you become familiar with the materials downloaded, you agree to remove it and buy a legal copy.
Information
Users of Guests are not allowed to comment this publication.