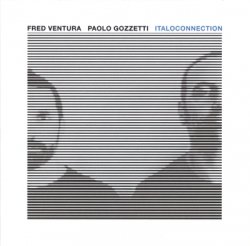 Performer:
Fred Ventura & Paolo Gozzetti
Album:
Italoconnection
Label:
Space Sound Records. Made in US.
Catalog #:
SSR 00031
Style:
Italo-Disco, Electronic
Year:
2014
Format:
FLAC (image + .cue)
Bitrate:
lossless
Covers:
in archive
Amount of tracks:
10
Size ZIP:
~ 444 mb
Upload:
nitroflare.com
Password:
without a password
Fred Ventura is one of the most recognized artists of Italo Disco. We consider this release to be extremely special to us because we got to work with such great artists. Previously this album was released on vinyl with only 6 songs.In cooperation with Fred Ventura and Paolo Gozzetti, Space Sound Records is releasing the album on CD with the addition of 4 new tracks for a total of 10. We recommend this to every Italo-Euro Disco lover as well as our devoted fans. We hope you enjoy it as much as we had the pleasure creating it for you.
Tracklist:
-----------------
01.
Decadence Vs Italoconnection - On And On (Fears Keep On) (Italoconnection Slo-Fi Mix)
[6:04]
02.
Iori's Eyes Vs Italoconnection - In Love With Your Worst Side (Italoconnection Dub Mix)
[8:05]
03.
Italoconnection - Never Give Up
[4:25]
04.
Italoconnection - My Rhythm
[6:02]
05.
Italoconnection - Subway Lovers
[6:24]
06.
Alden Tyrell & Fred Ventura - Don't Stop (Italoconnection Mix 2)
[4:45]
07.
Italoconnection Feat. Vik - Sometimes I Wish
[6:10]
08.
Atelier Folie - Leave Me Alone (Italoconnection Mix)
[6:38]
09.
RFL Vs Italoconnection - Close Your Eyes (Italoconnection Instrumental Dub Mix)
[6:34]
10.
Italoconnection - My Rhythm (Paramour DMT Remix)
[7:00]
--------------------------
Total time [0:02:07]

"Log EAC"

"Log Audiochecker"

"Amplitude Frequency Spectrum"
--NitroFlare.com--
Скачать CD | Download CD