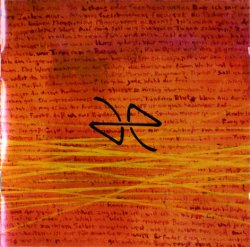 Performer:
Also Eden
Album:
[REDACTED]
Label:
Festival Music, F2 Records. Made in UK.
Catalog #:
201311
Style:
Neo Progressive
Year:
2013
Format:
FLAC (image + .cue)
Bitrate:
lossless
Covers:
full (300 DPI)
Amount of tracks:
8
Size ZIP:
~ 371 mb
Upload:
letitbit.net
Password:
without a password
This is the fourth studio release from Also Eden since their debut in 2006. Entitled [Redacted] it carries on stylistically from each of the others being reminiscent of mid-period Genesis and early Marillion. The current line-up being: Rich Harding (vocals), Howard Sinclair (keyboards, vocals), Simon Rogers (guitars, vocals), Graham Lane (bass) and Lee Nicholas (drums). The band also list Andy Davies on additional keyboards. While their sound is clearly influenced by the symphonic genre's forbearers, four albums on Also Eden have clearly learned to craft a sound that is distinctly their own bearing the familiarities of the past incorporated into a sound that is every bit contemporary. In sum the band sounds like Also Eden.
Tracklist:
-----------------
01.
Also Eden - Red River
[7:18]
02.
Also Eden - Endless Silence
[5:15]
03.
Also Eden - Distortion Field
[5:24]
04.
Also Eden - A Lonely Idea
[7:18]
05.
Also Eden - Chronologic
[7:06]
06.
Also Eden - The Test
[4:47]
07.
Also Eden - Extend & Embrace
[5:15]
08.
Also Eden - Decoded
[5:38]
--------------------------
Total time [00:48:02]

"Log EAC"

"Log Audiochecker"
--LetitBit.net--
Скачать CD | Download CD