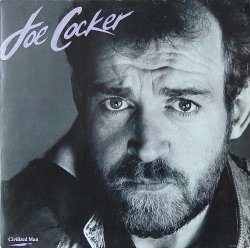 Performer:
Joe Cocker
Album:
Civilized Man
Label:
Capitol Records. Made in EEC.
Catalog #:
1C 064 2401391
Style:
Blues Rock
Year:
1984
Bitrate Vinyl Rip:
24bit/96kHz Stereo
Format:
FLAC (image + .cue)
Covers:
in archive
Amount of tracks:
10
Size ZIP:
~ 714 mb
Upload:
nitroflare.com
Password:
without a password
Civilized Man is the ninth studio album by the British artist Joe Cocker, released in May 1984, his first on Capitol label. It includes a cover of the 1981 Squeeze hit "Tempted", as well as "There Goes My Baby", a 1959 hit single from The Drifters.
Songs for the album were recorded at two different sessions. Side "A", recorded at Village Recorders in Los Angeles, was produced by Gary Katz and features as a backing band the core of the then current group Toto (Steve Lukather, Jeff Porcaro, and David Paich), whereas side "B", recorded in Nashville, was produced by Stewart Levine, and features Music City stalwarts (David Briggs, Reggie Young and Larrie Londin). The album also features an appearance by Joe Cocker's former bandmate Jim Keltner (on "Long Drag Off a Cigarette").
Tracklist:
-----------------
01.
Joe Cocker - Civilized Man
[3:55]
02.
Joe Cocker - There Goes My Baby
[3:47]
03.
Joe Cocker - Come On In
[3:49]
04.
Joe Cocker - Tempted
[4:16]
05.
Joe Cocker - Long Drag Off A Cigarette
[2:35]
06.
Joe Cocker - I Love The Night
[3:47]
07.
Joe Cocker - Crazy In Love
[3:52]
08.
Joe Cocker - A Girl Like You
[3:09]
09.
Joe Cocker - Hold On (I Feel Our Love Is Changing)
[3:42]
10.
Joe Cocker - Even A Fool Would Let Go
[3:54]
--------------------------
Total time [00:36:46]

"Used Equipment"

"Dynamic Range Meter"

"Amplitude Frequency Spectrum"
--NitroFlare.com--
Cкачать LP | Download LP